Are you looking for protection of your products with lightweight self lock bags against dirt and various environmental hazards? There are two color options for our versatile self lock bags – semi-clear or frosted white and completely transparent. The frosted white bags are made of 70 micron CPE material and clear zip lock bags are made of 70 micron LDPE material. The zip lock is strong enough to hold the contents inside the bags and you can also use them again and again.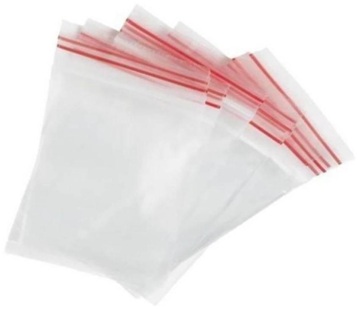 These light self lock bags are used for different products like electronics, retail goods, traveling commodities, cosmetics, and food items. Our transparent pouches are best for daily use and frosted white bags can give premium feel to your goods. They don't have any holes and they are very waterproof and can be locked air tight.
Key features
Polythene bag with zip lock closure
Frosted and clear color options
Lightweight and reusable
Best for traveling goods, retail products, and electronics
Clear bags made of 70 mi LDPE and white bags made of 70mi CPE
You can easily slip in and out the goods of the bags when needed. So, they are the best reusable options for different products.